Capstone recognizes that PEOPLE are the biggest asset in any corporation.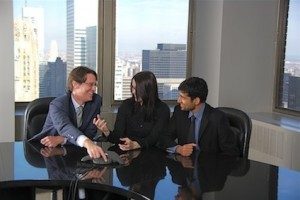 Faced with the rapidly changing dynamics of our future workforce, Capstone has derived a bold, fresh array of people solutions that focus on rejuvenating and inspiring the rapidly retiring baby boomer generation, while attracting and motivating a smaller, less experienced population of new thinkers to successfully achieve even greater goals within the corporation.
By energizing the people, we energize the corporation.
By recognizing the varying gap between two very dynamic work populations, Capstone offers People solutions that will make a difference to your corporation – financially, emotionally and spiritually, both today and into the future.
You are only as strong as your weakest link.
Comedy and Laughter
Comedy and Laughter have so many proven physical, mental and emotional health benefits, we had to include them within the scope of a Happy corporation.
Capstone offers fun-filled workshops that WILL:
Enhance creativity, communication, team work and presentation skills within your group.
Increase overall job satisfaction.
Increase overall motivation in the corporation.
Increase the spirit and overall wellness of the corporation.
Comedy and Laughter offer fun, affordable solutions that are easy to implement and guaranteed to bring your people together.
Laughter is natural, free and contagious, and it packs a punch that actually improves your health and longevity! 
Mentoring

I mentor individuals and/or management teams. My techniques are innovative, progressive, powerful and beneficial for any individual or business.
To me, mentoring fits in with words like "life coach," "leadership coach," "management consultant," "transition specialist," etc, etc. At the end of the day, who really has the credentials or the track record?
Some of the best mentoring is done by individuals who can truly relate through background and experience. When it comes to the execs, their positions are minuscule in comparison to the masses. If you are looking for a mentor who can truly relate, this truly narrows the opportunity for finding top quality mentoring services.
I've successfully built a business boasting a client portfolio of over 125 oil & gas and IT companies. Due to the nature of the work performed, I've dealt with all levels of the corporation and with all levels of skill-sets. I've handled all sorts of change and have dealt with a vast array of management styles and people behaviors. In addition to my service initiatives, I have enjoyed a career in two thriving industries which also includes successfully climbing the corporate ladder as well as building a thriving business. All in all, I understand the dynamics of business and people from all angles and perspectives. And, I understand a rapidly-changing, fast-paced, high-demand and stressful environment.
As an entrepreneur, I have won and I have lost, big on both ends! I know the guts it takes to put your blood in the game. Many of your friends and family will never understand your perceived unwavering dedication and I say perceived because we both know, even when you're desperate for time off, you are forced to rise to the occasion.
To put the real icing on the cake, I intimately understand how the executive feels. What its like to be responsible for so many people and to have to constantly perform. It can be an isolating and daunting position if you're constantly expected to make big decisions that are steadily subject to criticism and scrutiny. Interestingly and in reality, your'e the only one who does hold all the cards and you couldn't possibly relay them all to anybody.
If you are seriously looking for an executive mentor with emotional, intellectual and business expertise and savvy, you won't find a better contender? I'm a well-rounded, well-grounded, seasoned entrepreneur and professional service provider with foresight, vision and perspective in terms of people and corporations. Also, did I mention I'm a spiritual woohoo?
Although I have a strong background mentoring executives, I could never provide references. Can you say private and confidential?
Contact: Cheri Nichol @ 403-818-9890. Private and confidential. Only serious inquiries please.
Executive Retreats
From April to October, Capstone is very privileged to present its portfolio of Management Solutions, in a magnificent, enchanted eco-environment nestled on 320 acres of pristine property at the Gateway 2 Ranch in the Nicola Valley near Kamloops, B.C.
You are only as strong as your weakest link.
This is a unique adventure, specifically designed to rejuvenate, inspire, educate, and empower, you and your executives to achieve new heights, both as individuals and as team players within the corporation.
By co-facilitating with accomplished artist, author and horse whisperer, Liz Mitten Ryan of Equinisity Retreats, together we offer a range of inspirational, spiritual and personal development retreats, which are proven, world class, all inclusive adventures and experiences. In addition, Capstone will spend a full week, sharing its detailed strategies and methodologies, in a setting that will enhance the overall performance of your Executive and your corporation, in both the short and long terms.
We offer a playground of rolling hills, valleys, lakes, underground rivers and crystal mines. By connecting with the horses, the animals and the sacred land, your executives will soar as they thrive in this organic, eco-friendly environment.
Take this distinctly unique journey, relish in the adventure, and hone the experience of this wonderful setting while we share our savvy Management Solutions with your executives. That is the beauty and power of our PRIMA PACKAGES.
For more information on Liz Mitten Ryan's Equinisity Retreat, see equinisity.com.
Music and Dance
Music
Interestingly, one of the top five stress relievers chosen by individuals, is music, arts and entertainment. Logically, this presents a popular, affordable opportunity for corporations to enhance the life and spirit of their employees and to support the local fabric of the music, arts and entertainment. Capstone will move and groove you towards achieving greater goals and successes. You wouldn't believe the experience that awaits to guide you!
In addition to the many, proven physical, mental and emotional benefits of music, Capstone's music planning/programs WILL:
Improve Happiness in the workplace;
Enhance creativity and overall job satisfaction;
Assist in social bonding and improve existing work relationships;
Assist in developing and improving communication skills;
Increase motivation, productivity and overall performance;
Improve team work;
Reduce staff turnover;
Increase the spirit and overall wellness of the corporation;
Enhance relations and image in the community.
Engage in Capstone's music initiatives. We will ensure you realize all the benefits while experiencing the pure enjoyment and delight of music!
A Reduction in Stress = ↑ In Energy = ↑ In Motivation And Productivity = ↑ In Overall Wellbeing Of Corporation = ↑ Revenues
Dance
Dancing can be magical and transforming. It can breathe new life into a tired soul; make a spirit soar; rediscover your inner child and inspire your overall creativity.
Due to the overwhelming number of health benefits, Capstone recognizes Dance as a very affordable medium for enhancing an individuals' overall well-being and performance within the corporation.
We guarantee you will love our Dance sessions and workshops. And, for those individuals who are shy, do not feel pressure. Dance is for people of all ages, shapes and sizes, and, believe it or not, we can guide you to actually 'dance like no one is watching.' After all, there are no specific steps or rules. You can just move to your own groove – which is exactly the point! If you are still not comfortable, you can dance in the dark! This is nothing but good, clean fun with no instructions or structure. Enjoy the freedom of expression!!!
The benefits speak for themselves and what a great way to show your staff you care! Dance your way to success – such an obvious requirement in our portfolio of services!
Move and groove to the beat of success.