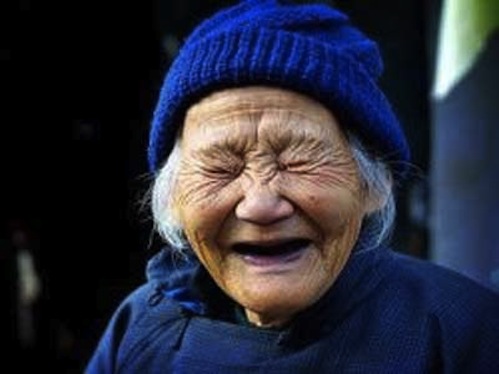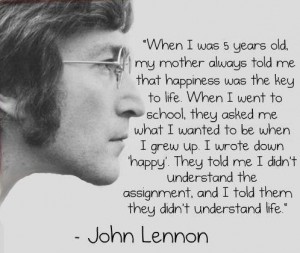 success is no longer the key to Happiness; 
Happiness is THE key to success…
for all generations and businesses!!!
Happiness Management Consulting
a fresh, evolving 'dish' for your palette, people and profits… 

 
Speaking, Laughter, Live Music
a first and 'only-ever' kind of Happy, turn-key

 value…
stir the juices and pivot your performance through sweet, sweet blends of
LIVE 

education, expression and experience…
an 'offline connection of the hearts' that's perfectly and 

preciously unparalleled
a timely intellectual 'shift'… flow your way to more fruitful realities!!!…
Nobody… does what we do!!!… 
People are the energy of the future and we have barely skimmed the surface let alone drilled down to the riches!!!
inspiration  innovation  impact

Happy solutions and positives…
join a bunch of Happy heads and make a Happy difference… 

produced/hosted by

Cheri Nichol…
for your people:
a healthy, informative space to instantly disconnect, stretch and replenish your spirit…
like going to a gym to lose weight or get physical fit. Here, you relax, relate, reboot, rejuvenate …
however your people flow… the joy will find them!!!
great for extroverts, introverts, those who love to laugh out loud and those who do not like crowds or people…
QUICK… tell the masses!!!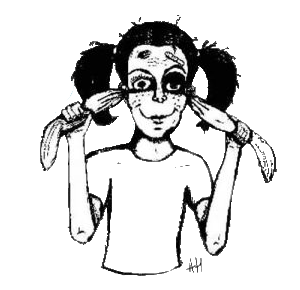 Our Mission
Our mission is to proactively reduce the risk of mental health illness, disease and addiction, in individuals, to collectively increase Canada's GNH Gross National Happiness.
for your management:
straight-up, get-real management consulting/mentoring

adapt a happy culture footprint – 

realize the many proven benefits of Happiness

improve employee loyalty, engagement, productivity, performance

proactively manage the 'pulse' of your people;

ESG positive –

tangibly

measure your Happiness performance!
program guidelines
speaking sessions

happy games

live music – local & from afar

dancing

contests – CHO chief happiness officer character; Happy song

special guest speakers

theme nights

artist nights – Calgary's got talent!!! help support our community

etc. etc….
we appeal to every individual and organization…any age, every stage!
Capstone knows what matters, so we know what to ask and what to capture.  
Of course, we are ESG positive! … we quantify Happy performance!!!
There is an art to effectively aligning people and technology with the goals of your business. The polish… is keeping your people engaged and loyal and keeping your technology as the tool and not the driver. 
We talk about the micro and macro dynamics of people, business and technology! 
Oil & Gas Management Consulting
Management Consulting
Empowered by a unique perspective, skillset and background, I am able to quickly add value, in many aspects, levels and departments, of your business. My strengths are business, technology AND people which professionally equates to value, efficiency and performance, for my clients.  
I reduce costs and increase revenues, by streamlining information, simplifying work flows, motivating staff and alleviating headaches. Basically,  when it comes to the corporation, I am the specialist and the generalist that you can take advantage of… all under one umbrella. My passion, is the source, which is Land, and how Land contributes to your overall business. 
My solutions and offerings, are unprecedented, robust, easy-to-justify and definitely value-added. I know how to effectively serve your existing needs and grow your business, forward. I excel at identifying improvement opportunities, siting fresh, cost-saving prospects, as well as, short and long-term planning and staffing.  
All in all, I have the ability to consistently create, capture and capitalize, on tangible, measurable value. It doesn't matter, what size you are, what you scenario is, where you are coming from, your figureheads or the state of our markets or economy. 
I am objective, flexible and happy to do flat-rate pricing. I can do a little or a lot, depending on your specific dynamics and requirements. I offer convenient, comprehensive, on-site services and/or short/long-term, turn-key, outsourcing solutions. 
As a walk-the-talk, second-to-none service provider, I am happy to take charge, responsibility and be accountable. If you are interested in taking advantage of my unprecedented offerings, to fast-track your goals and successes or facilitating change, in your business, contact Cheri Nichol @ 403-818-9890 or by email cmil@capstonemgmt.com. I look forward to making a difference and rocking your psyche and bank account!
Land Administration
Capstone handles anything AND everything to do with Mineral, Surface and Contract assets. From planning, set-up, budgeting, staffing, automating, streamlining, administering, reporting, providing, moving, on and on, and then some… Capstone can do it ALL.
Relieve your worries, headaches and costs while Capstone elevates your business, image and bank account!!! Land, is the source of our business. You won't believe what Capstone can do, to positively affect it!

Please feel free to call me on all of it… Cheri Nichol @ 403-818-9890 or by email @ cmil@capstonemgmt.com

Mineral Acreage Reporting
I know, without a doubt, I can make a difference in your property asset reporting. Here's why… 
Mineral rights ownership/access, is the ultimate gateway for any successful oil & gas producer. Over the decades, the mineral lease assets of Western Canada, have been leased, acquired, administered, managed, conveyed, continued, expired and reported. They have also been recorded and converted, manually, digitally and physically, and a lot has been performed within fast-paced, high-demand, rapidly-changing environments, by a lot of varying skillsets, styles, paces and strategies. 
Through our evolution, Land has eased access, restrictions, and adhered to geographical barriers, in order to consistently accommodate the pace of our negotiators and facilitate the goals of aggressive, fast-moving rationalization and drilling programs. In parallel to our business, Land has accommodated all lessor and lease changes, challenges, rules, regulations, rights reversions, product provisions, small/special acre spacing, offsets, top leasing, and many other unprecedented exceptions, all in an attempt to improve overall portals, for fast production and profits. 
Holy cow!!!… that's A LOT to capture, massage and manage!!! Having the ability to proactively report, reliable, accurate acreage holdings and statistics, in-the-moment or on a regular basis, is mandatory for any oil & gas company. This is 2020… no company should be manually massaging numbers or embracing clunky, customized, third-party add-ons. 
Capstone makes a difference by empowering you to easily, accurately and independently report, your mineral acreage holdings, in-the-moment or on a scheduled basis. Capstone provides a one-time, set-up solution for reporting reliable, clear, concise acreage information, that you can 'slice and dice', whenever and in whatever way, preference or fashion. 
If you're seeking confidence and clarity in your numbers, contact Cheri Nichol @ 403-818-9890 or by email @ cmil@capstonemgmt.com
Acquisitions & Divestitures
100% complete, comprehensive, one-stop shop of A&D services & solutions…
~ ALL phases – pre/post planning; pre/post closings;
~ ANY SIZE of deal/transaction – corporate and/or property;
~ ANY TYPE of deal/transaction- acquisition, disposition, amalgamation, name change down-sizing or insolvency;
~ second-to-none, fast, efficient, cost-effective;
~ leading transformation specialist – fast, efficient rollouts, deliveries – reliable, on-budget, on-time – scoping you can count on;
~ proprietary, step-by-step methodologies – automated and manual;
~ handling of ALL staffing requirements – growth/attrition – short/long term;
~ minimized post-clean-up;
~ easy compliment to your existing operations;
~ hourly and Flat rate pricing – book your scope, timing and delivery!!!
~ strategic, go-forward options, recommendations, for your business and bank account!
~professional reporting & accountability – interim & final.
Contact: Cheri Nichol @ (403)818-9890 or by email @ cmil@capstonemgmt.com
'Capstone is that A&D Department
you only pay for as you need.'
Data Transition / Clean-up / Special Projects
Plan ahead… let's have a chat… there's no obligation and no need to sit, anticipating the problems… Cheri Nichol @ 403-818-9890 or by email @ cmil@capstonemgmt.com…
Transitioning Land assets, has a long-standing reputation for being costly, time-consuming and outright frustrating. Historically, it's been a source of unforeseen spending, road-blocks and back-lashes, all commanding immediate response, ruling and often, resolution. 
Capstone is a second-to-none change catalyst. We handle Land data conversions/transition, like nobody's business. Contact Cheri Nichol at 403-818-9890 or by email @ cmil@capstonemgmt.com. I will share how Capstone shines; why we have no competition; why you can not afford to not use us; and how we can make a difference, to your pocket-book, psyches and business.
When it comes to planning, transitioning and managing, your Land assets, there's a lot of 'low-hanging' fruits, manual or electronic, that only Capstone can capture, for Land and all other departments of the corporation. Pre-plan your next move before you add or subtract those assets.  
At Capstone, we know how to optimize and prioritize. We turn data conversion, on it's ass, when it comes value, opportunity and performance. With Capstone, you can proactively stick to your business while we take care of the headaches. If you are interested, curious or maybe in awe of all the goodness, contact Cheri Nichol @ 403-918-9890 or by email @ cmil@capstonemgmt.com for further offerings and/or details.
The Corporate Entrepreneur
Capstone's 'Corporate Entrepreneur', is designed, specifically, for CEO's, leaders and executives. Not having one's 'blood in the game', can reduce your potential and profits. If you have an ongoing need to consistently derive tangible value from highly-paid managers/executives and/or reduce the gap in experience, between your leaders and junior executives, this sessional platform, is for you.
This is a unique, integrative approach that mirrors a typical day in the role of the CEO. It relays the day to day responsibilities, challenges, and stresses associated with short and long-term responsibility, performance and accountability. It focuses on management, people, technology, products and services, and of course, those real, uncontrollable factors, such as investors, markets, economies and competitors. To ensure well-rounded, effectiveness, our strategies are also portrayed in high-stress, high-demand, rapidly-changing environments. We pull out all the assets and liabilities!
Capstone will teach your leaders to identify, and deliver, value-added opportunities more quickly and efficiently. We will teach your people to think bigger, and improve decision-making, cognitive-processing, analysis, and planning. We even focus on intuition, motivation, and image! We flush out, the clever and savvy, in the individual.
To customize, to your corporate goals and objectives, Capstone also offers private group sessions or one-on-one consulting. We offer hourly or flat rates, and know how to effectively minimize any downtime to your people and operations. We even report and make recommendations on each of the participants.
We take pride in our efficiency and effectiveness. We know how to walk-the-talk, because of our unprecedented skill sets and experience. This, by far, is Capstone's most unique offering to recognize and realize!
Full-day session – $499.00/person – junior to senior managers/executives.
Contact Cheri Nichol @ 403-818-9890 or by email @ cmil@capstonemgmt.com, for details and course itinerary.
Corporate Integration - FOR REAL!
Corporate integration – such a romantic phrase in our business! Getting ahead means getting real… True integration is not just sharing master files; it is digitally booking, property ownerships and obligations, into to FA and PA, AND effectively driving accurate, up-to-date, information, to all other departments. A lot of hefty upsides to reap and take advantage of.  
Integrate your world… you already have the information, technology and people! Capstone is your only option for true corporate connection… the ultimate catalyst, in internal optimization.  
Upfront planning, scoping and flat-rating project pricing. Oh… and we excel at multi-tasking, managing multiple projects and separating the macro from the micro.
Sound too good to be true? Call me on it… Cheri Nichol @403-818-9890 or by email @ cmil@capstonemgmt.com.
Business Process Improvement
Oozing in endless efficiency and performance…
Capstone is the bomb when it comes to blending and streamlining people, technology, work flows, energies AND environments. We dissect your costs, polish your assets, extract even more assets, motivate your staff, align your technologies AND $$$ tangibly report how much we contribute and how much we made a difference. To make it even more attractive, Capstone has a knack for siting new opportunities you can effectively take advantage of, growing forward.
Note that ALL efforts and deliverables, compliment your existing operations, leaving you, to tend to your day-to-day business… all while Capstone rocks your balance sheet and your image.
Let Capstone show YOU the Money! Contact Cheri Nichol @ 403-818-9890 or by email @ cmil@capstonemgmt.com.
Capstone… consistent at adding value AND making a difference.
Data Optimization & Performance
Data management, is a logical gateway, for business improvement, within Land and within the corporation, as a whole. Capstone offers an objective, detailed assessment of how effective you are, at storing, maintaining, managing, conveying and reporting, your Land assets, digitally, manually and/or artificially.  
does your technology effectively support your business?

are you taking advantage of all the options?

how smooth and timely are your processes?

 

how confident are you, in your Land information?

do the simple tasks seem complicated?

 

do you even know if it is you, adding to the problem? How can you know what you don't know?

does your G&A continue to rise without justification?

 

etc. etc. etc…
Let me ask you… how would you rate your data management? Do you have digital intelligence? 
Like all Capstone services, this is complimented by well-defined, cost-effective, strategies and solutions… unprecedented innovation… at your fingertips. This Capstone service, commands more fruition from your existing assets.  
'With Capstone, you never compromise dollars for value and performance.'
Cheri Nichol @ 403-818-9890 or by email @ cmil@capstonemgmt.com.
AI, AI, AI... Are You Really Ready?
There is A LOT to capture and A LOT starts with inception and awareness. Inception is an opportunity portal for easing change; recovering costs, more quickly; AND ensuring you take full advantage of the intelligence benefits and experiences.
The trick to achieving a fruitful AI platform, is making sure AI fits the needs of YOUR business. Reaping the benefits depends on choosing the right solution and effectively migrating to your live business environment. Optimizing AI is about timing, selection and change precision, and it's definitely a double-edged sword when it comes to cost recovery. It can provide long-lasting rewards or increase risks, costs and frustrations. AI can be the difference between success or failure, for many businesses. DO NOT be fooled by all the flying saucers. We are early in and there is still A LOT clouding the horizon and the value.
Contact Cheri Nichol @ 403-818-9890 or by email @ cmil@capstonemgmt.com.
Take the Capstone Land Challenge $$$
Actually… it's more like a test for more value
This may sound bold and daring. In truth, it's really just good business. I have a very unique background and perspective and I am passionate about efficiency. I know I can assist you in further reducing your costs, enhancing your revenues and/or siting fresh, new opportunities. Even in this landscape, I can make a difference in many aspects of your business.
To quote a client, 'it's what we don't know to ask, that concerns us.'
Capstone's Land Challenge, is a no-cost opportunity, for companies to potentially realize additional value, through contingency. It's for companies who think they have cut every corner, squeezed every dollar and tightened every pocket string. Maybe you seek value through growth and sustenance or maybe you're facing a downsizing process, whatever your phase, dynamic or scenario, I invite you to take the challenge. Here it is…
When Capstone identifies and justifies, at least one solid solution(s), for minimizing costs, upping revenues or tangibly adding to your business, your company, in turn, will agree to retain Capstone, in order to capture the actual value sited.
IF Capstone can NOT identify at least one opportunity for deriving proven, tangible value, you will still gain fresh, new perspectives and insights. That's it! No risk, only gain and certainly nothing ventured, nothing gained.
Call me on it… Cheri Nichol @ 403-818-9890. I look forward to making hay out of your existing assets.                            Cheri Nichol @ 403-818-9890 or by email @ cmil@capstonemgmt.com
Happy Culture Footprint
Happiness is an 'untapped asset' in most organizations. A 'Happy Culture' footprint takes advantage of the many proven benefits of Happiness, individually and via the Happy masses, to Happily improve people engagement, performance and productivity. It enhances spirits, wellness, images and bank accounts and it is content-rich, high-in-demand and fast, easy and immediate, to replenish AND the common driver, found in all of us.
A Happy Culture footprint, is front-end loaded, in terms of focus, but once you've established your Happy foundation, the Happy naturally takes over, to quickly deliver a lot of tangible perks and advantages. It's a natural super-star that's cost-effective and organic, making it easy to adapt and a logical business model, for any organization.
A Happy Culture Footprint, creates Happy headsets; brings your people together; jacks revenues; and Happily fast-tracks specific goals and successes. If Happiness is an asset, you've yet to collectively reap and experience, call Cheri Nichol @ 403-818-9890 or by email @ cmil@capstonemgmt.com. It starts with a Happiness Questionnaire.
I am Canada's Queen of Happiness…
I reveal it as more than just a feeling &
more like an innate intelligence,
I inspire smiles, styles, business
& balance sheets,
I push the chaos & the busy
into flowing & positive.
I am the one-stop shop,
the ultimate catalyst for deriving
value out of the joy of things,
All my efforts, products & offerings, are dedicated to upping our nation's GNH Gross National Happiness. My solutions assist individuals & organizations.
Executive Mentoring
To me, mentoring fits in with words like "life coach, advisor, consultant, specialist, etc. At the end of the day, who really has the credentials, the experience and does anybody really get it? When it comes to our execs, their positions are minuscule in volume, in comparison to the masses. I am a mentor that 'walks the talk' and can truly relate to you, as a leader, the business, the risks, the politics, the  drama and all the other miscellaneous. I also know quality in service.
Consistently delivering steady, positive performance, can be grinding and isolating, and even more so if you're consistently making decisions subject to scrutiny and criticism. 
At the end of the day, it doesn't matter what your experience, title, suit or bank account, may reveal… there's a lot more to combat, in every aspect of our local, provincial and national landscapes. As a top-performing individual, even you could slowly evolve into a robot and slip right down the rabbit hole.
If you are frustrated, need to vent, talk out loud or formulate/rap with someone who's objective, big-minded and can really add impact, call Cheri Nichol @ 403-818-9890 or by email @ cmil@capstonememt.com. 
I am dynamic, discreet, non-judging and private. I add to the positive, by elevating, motivating and supporting, your power side. I am passionate about savvy business. 
I mentor individuals and/or management teams. I elevate what you can and cannot see. Cheri Nichol @ 403-818-9890 or by email @ cmil@capstonemgmt.com.
Internal Communications - avoid the 'us/them' mentality
This service is a part of transitioning to a Happy Culture footprint. However, since management/staff relations are such a miss in so many organizations, we decided to carve out, a separate focus and offering.
Poor communication between management and staff, is the leading indicator of dysfunction and opportunity, in organizations. It can positively or negatively, impact costs and relationships, and can positively or negatively, promote or impede growth, profits, potentials and/or progress. Improving communications, is a spiritual reboot that any organization can tangibly take advantage of. 
Here, Capstone effectively 'bridges the gap' between management and the people. Essentially, an engagement tool that assists in aligning the collective strengths and efforts of your people, with the goals of your organization. 
Establishing a smooth groove and flow, in people connection, empowers Management to confidently focus on more productive tasks, just knowing their people are intrigued, engaged, motivated and most-importantly, satisfied. 
This service promotes employee loyalty, productivity and performance, through 'education in connection'. It creates bonds and alleviates frustrations. This is a fast, front-end service, that lightens a lot and really makes a difference. This is a solution, that keeps on growing and giving, independently!
'No organization will ever reach it's true potential until it realizes the true potential of it's people.'

Contact Cheri Nichol @ 403-818-9890 or by email @ cmil@capstonemgmt.com, for further discussion or details.
'I offer my style and experience,
to offer you an experience, in style.'
Staffing - Growth or Attrition? Permanent or Temporary?
Whether you are hiring, firing or facing a volume of rapidly-retiring Baby Boomers, Capstone has efficient step-by-step strategies to  alleviate efforts, costs and frustrations, while easing communications, transition processes and image-building, post-employment go-forwards.
Professional, Heart-felt AND Powerful!!!
Call Cheri Nichol @ 403-818-9890 or by email @ cmil@capstonemgmt.com
Corporate Feng Shui
Corporate Feng Shui (pronounced "fung schway") is proven, effective and affordable. By using ancient techniques and strategies derived from the ancient Book of I Ching, Feng Shui is a perfect, low-cost solution for increasing revenues and upping the wellness of the people! Capstone effectively aligns positive energies and positive spirits! I am a Feng Shui practitioner, mentored by Master and Dr. David Lai.
Cheri Nichol @ 403-818-9890 or by email @ cmil@capstonemgmt.com
BOOK ME TO SPEAK 403-818-9890
From workshops, lunch n' learns, annual meetings, special events, or conferences, I offer a vast array of people and business topics that will touch any age, size and type of crowd, and compliment any event or function. 
My sessions are thought-provoking, informative, entertaining and motivating. I present, in a get-real, down-to-earth, holistic style, for you to enjoy and experience. For long-lasting impressions, I use happiness, music and laugher, as mediums!
CONTACT: Cheri Nichol @ 403-818-9890 or by email @ cmil@capstonemgmt.com