Cheri Nichol,
consultant, author
Book me to Speak
From workshops, lunch n' learns, annual meetings, special events, or conferences, I offer a vast array of people and business topics that will touch any age, size and type of crowd, and compliment any event or function.
'I offer my style and experience,
to offer you an experience, in style.' 
My sessions are thought-provoking, informative, entertaining and motivating. I present, in a get-real, down-to-earth, holistic style, for you to enjoy and experience. For long-lasting impressions, I use happiness, music and laugher, as mediums!
CONTACT: Cheri Nichol @ 403-818-9890 or by email @ cmil@capstonemgmt.com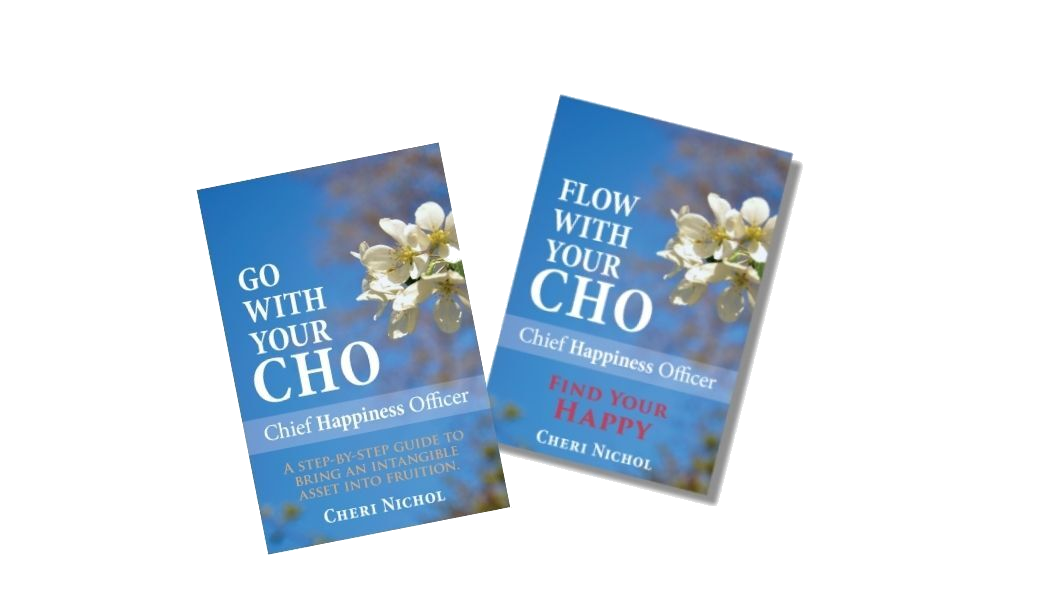 I have 35+ years in the N.A. oil & gas and IT industries. I am solid in asset management, A&D, corporate streamlining/optimization, change facilitation and Happiness management.
I spent 13 years in an oil & gas business setting; 7 years growing up technology at two of the 'Big Six' Accounting firms – E&Y,Coopers&Lybrand; and 20+ years managing and evolving, Capstone Management International Ltd.
I am a proven leader/motivator, long-term service provider, successful entrepreneur, and the new author of Flow With Your CHO Chief Happiness Officer, for individuals and Go With Your CHO, for organizations. I excel at siting opportunities and effectively bringing them to fruition.  
Intimate in business, technology and people, I 'walk the talk' and make a difference, on budget, on time, in any economy, market, or environment. I am a generalist and a specialist.